MEET EMILY
---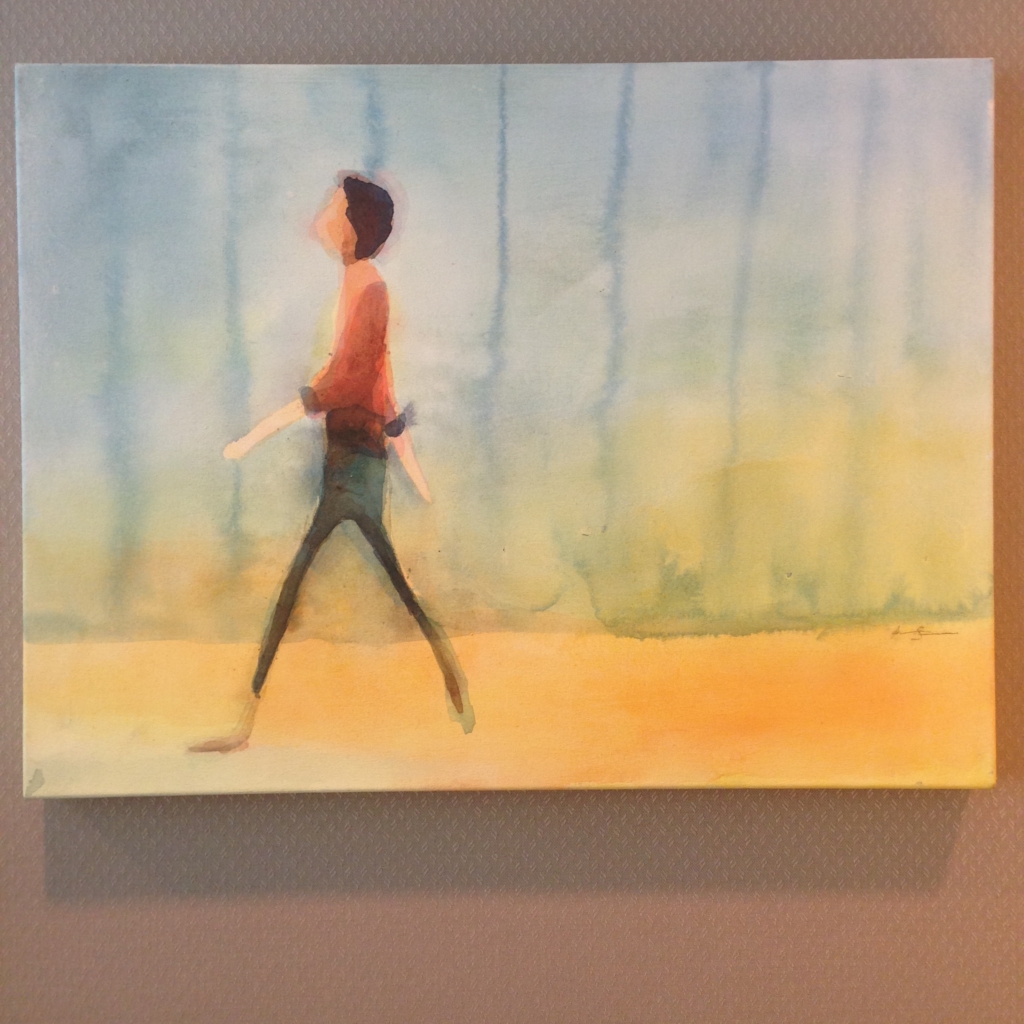 Meet Emily, the newest addition to my office. She's 24 x 32 and acrylic on canvas. Despite being in motion, she's a permanent fixture for the next four months.
Emily has been graciously loaned to me from the local and exceptionally talented Alison Service. I met Alison when she was serving at Sofra Restaurant and because I like to chat with servers we eventually talked about her art career. After that we just kept running into each other on the street and she kept me up to date on her work (art, not serving…). Alison is not only a talented artist, but one of those delightful Edmontontians who light your spirits and make this city so special.
Alison has a Bachelor of Fine Arts from the University of Alberta and teaches privately and at the Art Gallery of Alberta. When she's not in the studio she can be found toting her daughter around the River Valley with her two dogs.
What does she have to say about herself you ask?
"I create because I want to.  I find peace in art. I find frustration in art. I express life in paint. I find life in paint
When I begin a painting I have a vision of where I want it to go, but  I can only plan so far, and then I must listen.I explore myself in paint often relying on memories, and bits of myself for inspiration.  I hope to evoke the imagination by  connecting to the memories and experiences of others."
Emily will be on display in my office for the summer and can be purchased for $800. www.artofalie.com
Want a spot on my wall? Email me at scott.mckeen@edmonton.ca
By Scott McKeen, City Councillor Ward 6