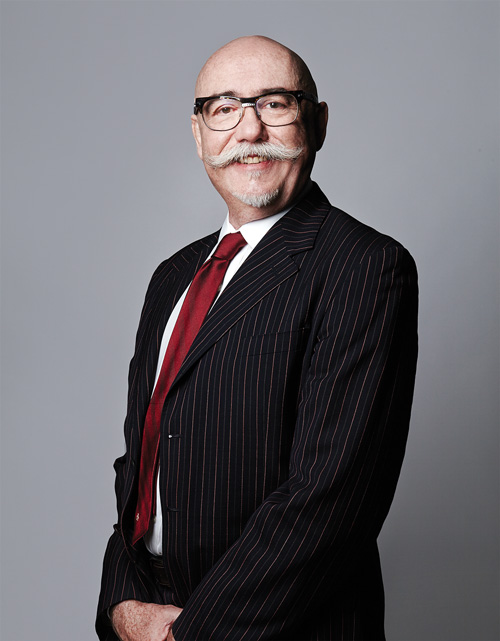 It is a curious thing to run for public office.
We are naturally skeptical of the wannabe politician.
A common assumption is that candidates crave power, or glory.
I spent nearly 13 years as a reporter and columnist writing about the machinations of civic government for The Edmonton Journal.
In my experience, civic politicians are mostly just folk — good folk, in fact.
It's one of the reasons I'm running for council. After spending all those years watching council meetings and interviewing politicians and civil servants, I caught the bug.
I've also become fond of public service in the three years since I left The Journal and was finally able to engage in community efforts.
I joined the boards of the Edmonton Mennonite Centre for Newcomers, the Lieutenant Governor's Circle on Mental Health and Addiction, the Downtown Edmonton Community League and the Downtown Vibrancy Task Force.
Those experiences were influential, too. So is my role as a father to three grown kids, who live in Edmonton.
My hope is for an Edmonton that is dynamic and prosperous, but also welcoming, compassionate and engaged at the neighbourhood level, as well as with City Hall.
Simply put, communities of active and engaged people are safer, tidier and friendlier.
I'm not naive. Differences of opinion can turn into blood feuds between neighbours, or between neighbourhoods and city council.
But I'm proud to say I've got card-carrying members from virtually all major political parties volunteering on my campaign. Yes, it is possible to shrug off old loyalties and build consensus when people commit to a shared goal, like building a dynamic city.
My campaign slogan is Core Values. The reference, mostly, is to the core communities that make up Ward 6. With no apology, I think they must be treated by city council as special.
In the past 10 years, a small fraction of the $10 billion in new public investment went into the communities in Ward 6. Edmonton's growth was ever-outward and the city's infrastructure dollars chased the growth.
But the cautionary tale from other parts of North America is that cities can and do hollow out without proper attention. If mature neighbourhoods in the city centre are neglected, the core dies of decay and disorder, causing a flight to the suburbs.
As I mentioned, I'm a member of Edmonton's Downtown Vibrancy Task Force. I've lived, worked and volunteered in or near downtown for 30 years. I live in Oliver today.
As a councillor, it will be my reflex to push for investment and initiatives to protect and enhance our neighbourhoods. We need police walking our streets — and our streets kept clean and tidy.
Infill development must be appropriate and of high design standards. Disorder and decay must be dealt with promptly.
I've sworn to myself that I will be honest during the campaign — and if I'm privileged to be elected. Perhaps it's naive, but I hope to reduce people's cynicism about politics, even a bit.
An election campaign can feel like an extended job interview. I sometimes get tongue-tied. I feel pressure to have all the answers and answer all the questions perfectly.
But I don't know all the answers. As a journalist, though, I learned to research facts, seek out expert opinion and consult people affected by the issue.
So I can only offer you my love and loyalty to Edmonton's urban core, along with my experience as a journalist, father and community volunteer.
If you have a question, please email me at the campaign office, [email protected]